SMS Marketing Auto Reply App for Your Business!
Reach Your Audience Through the Power of Automation.
Increasingly, people want information right away when it's relevant to their current activity and texting is the preferred way to get that information. Because of the Relevance of Information (sent via auto reply) that arrives exactly when the user is planning to buy a product or service, Conversion Rates Are Higher than with proactive sms marketing
What Auto SMS Mobile Marketing Gives You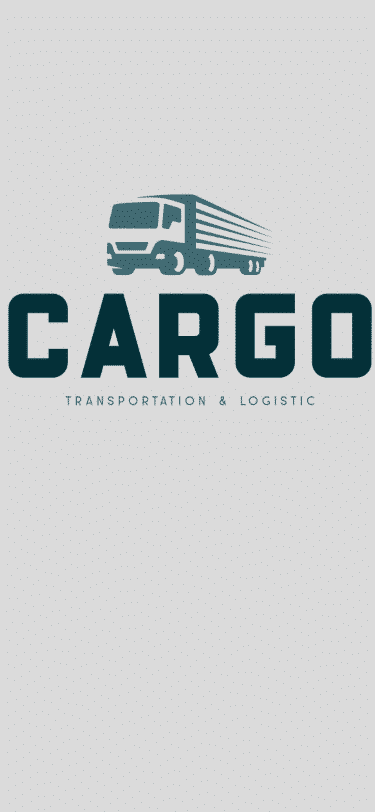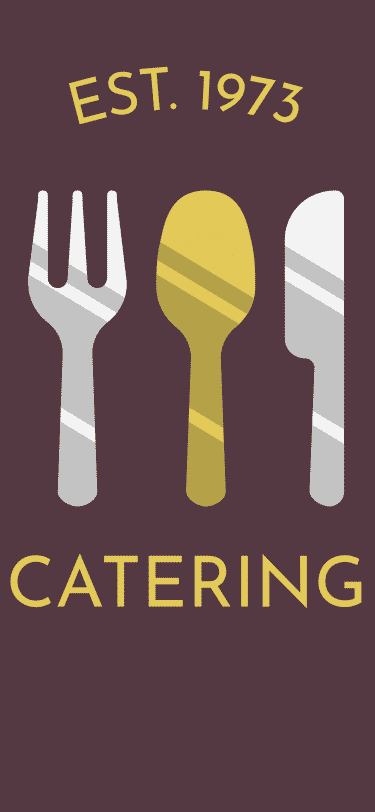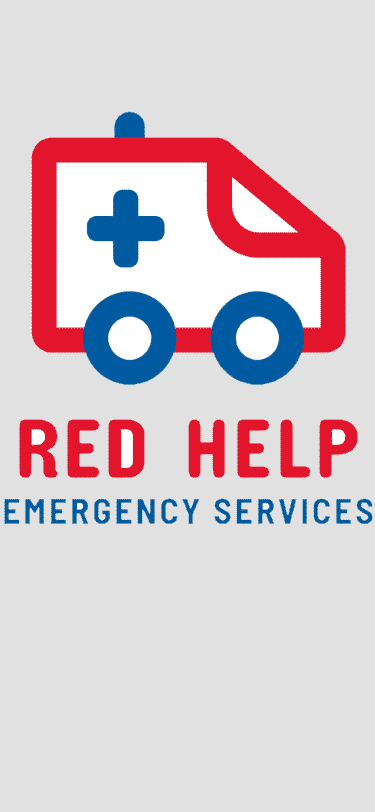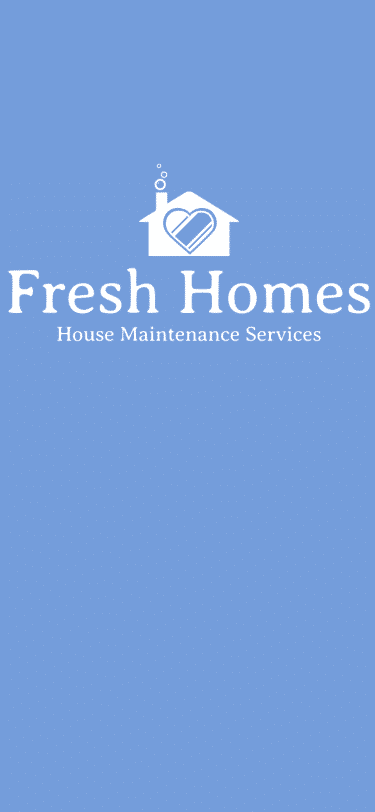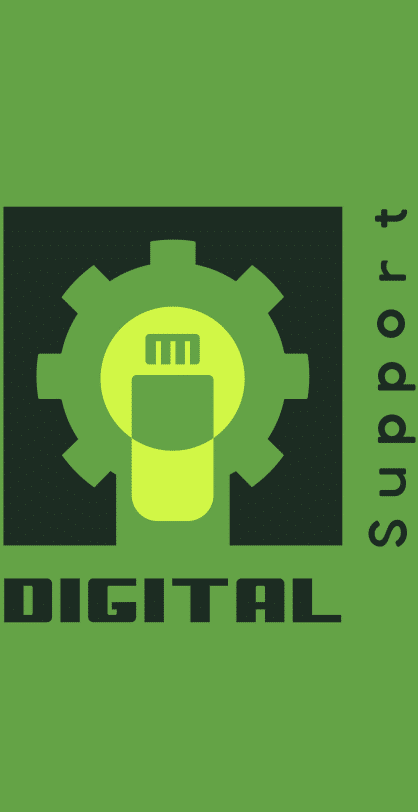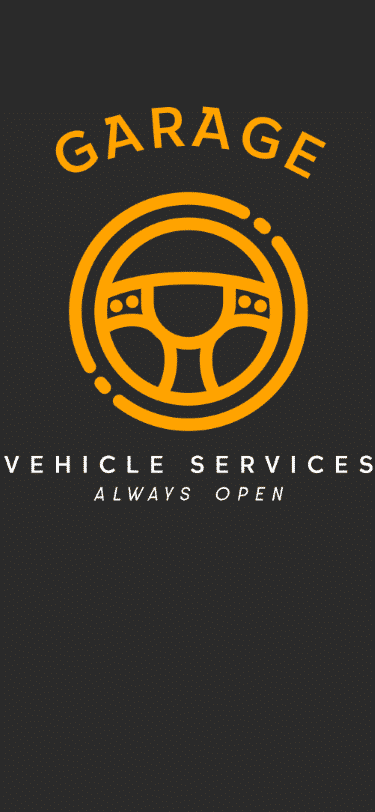 Increase Sales
Customers getting information that arrives exactly when they are planning to buy a product or service.
List Building for further Text Marketing
Phone numbers can be collected to build customer lists that will directly result in sales later on.
Customer Acquisition
Keep your customers engaged with relevant information they need and can use right away: Service description, products video, products info, images etc.
Time Management
Do you spend time answering the same questions repeatedly? Free up a huge amount of time with our autoresponder system. In addition, it can take care of some of customer communications when you're not at work.
Effective Customer Service
Companies faced with higher volumes of support and service cases can adopt Keyword based Auto Reply app significantly help manage customer relations: customer service, customer support, and customer success.
Enhance Communications
Communicate Using Multiple Marketing Channels STAY IN TOUCH WITH YOUR: Customers, Suppliers, Employees, Dealers, Distributes
Low Cost Leader for Auto Reply SMS Marketing
NO need to buy short code
NO payments per amount of messages sent
NO  setup fee
NO contract, cancel anytime!
Is it Right for you?
There are so many different ways to use Keyword based SMS Marketing Auto Reply App, that the possibilities are literally endless. see 50 Possible Uses
Realtors, Developers, Property Managers, Real Estate Agents: home buyers can simply text a property ID to get the latest information
Bars & Nightclubs:Customers can find out what theme is going on that night, what the drink specials are and the name of the entertainment.
Gyms & Health Clubs: reply with information and schedules on what classes are being held that day.
Benefits of Keyword based Marketing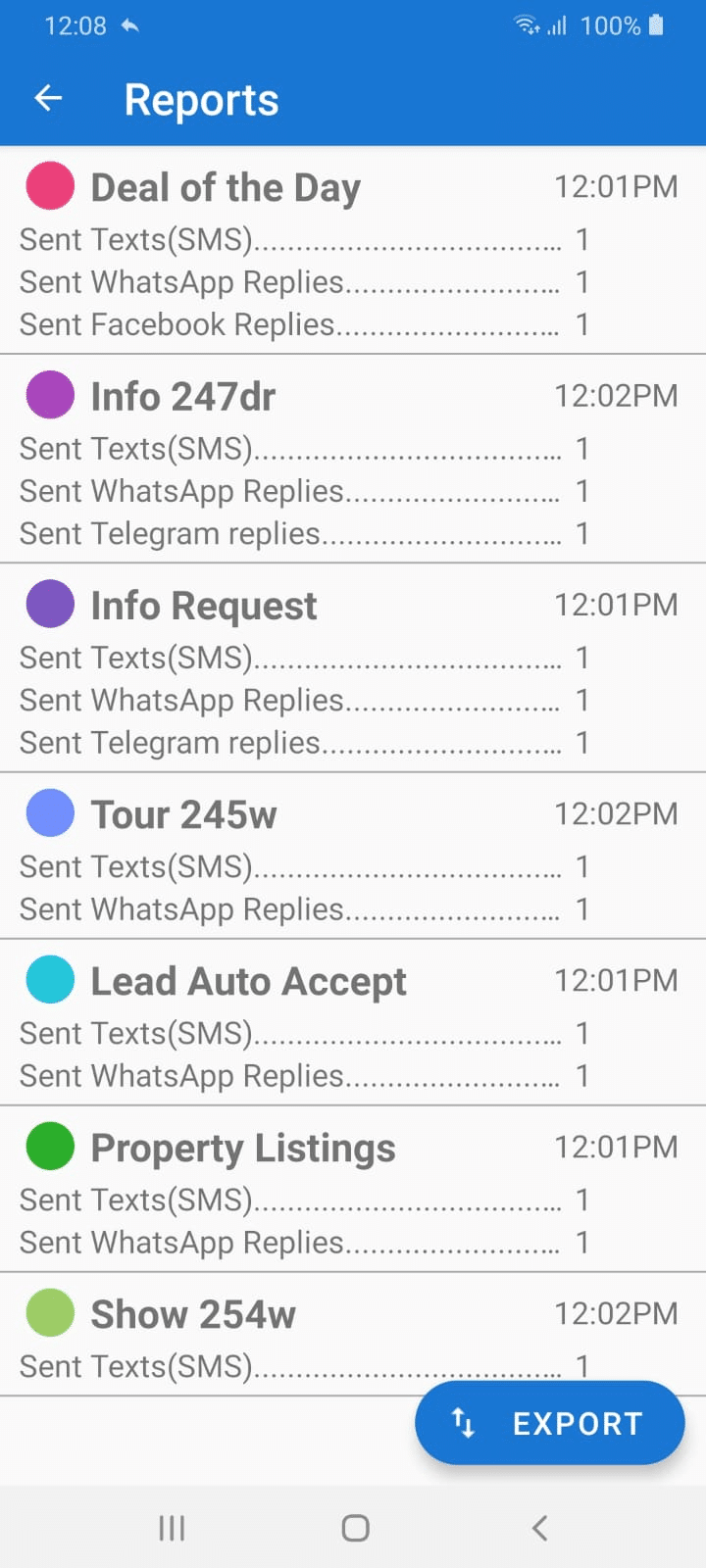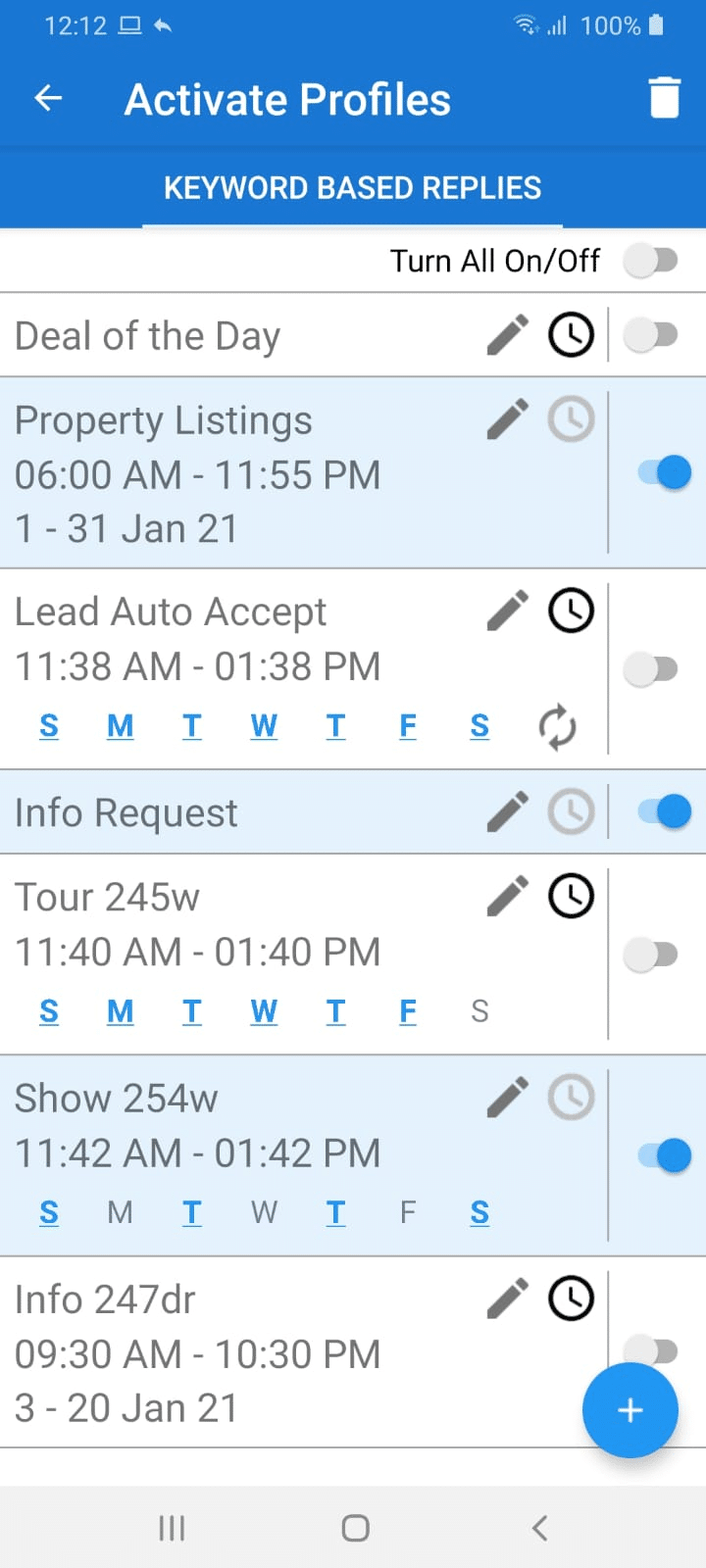 Benefits of Keyword based SMS Marketing Autoresponder
At World-Class, we love SMS Marketing Auto Reply app. People can text class name and get a full info and hours of yoga, cardio dance, Zumba etc. We have more than 30 keywords set up now.
I didn't really think it would be as popular with our customers as it has been. We use this app for: events, daily pint specials, new brews and more and amazingly, our response was huge.
We have implemented Keyword based Autoresponder to provide backup emergency response to requests for help in the event an operator is away from the device.
RESCUE OPERATIONS C911 CIVILIAN FIRST RESPONDERS
Generate Leads for Real Estate Market
SMS Marketing Auto Reply App for Real Estate automatically respond to requests submitted by your customers, allow you Provide Information to Clients and Leads, Instantly and on Demand
Reply with
Property Details
Link for an In-Depth Tour of the Property
Scheduled Showing
Property Listings
Property Profile, Size and Price
List of Documents to Fill In
Ways to obtaining a loan to buy a property
Ways to finance the purchase.
Answer Common Questions
LET AN APP DO THE WORK FOR YOU!
TRY IT FREE
Leads for Real Estate Market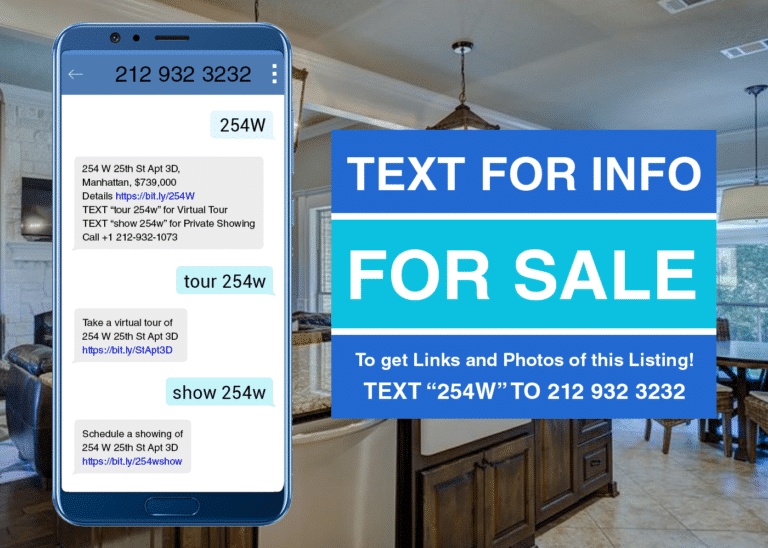 Call / SMS Auto Reply App for You and Your Business
Call / SMS Auto Reply Android App – automation app that help you to Automatically Reply with Text Messages to Missed Calls, Incoming Texts, Signal, Telegram, Facebook, WhatsApp + 10 more Messengers 
Help you 24/7 to be Effective and Calm!

What Our Call / SMS Auto Reply App Gives You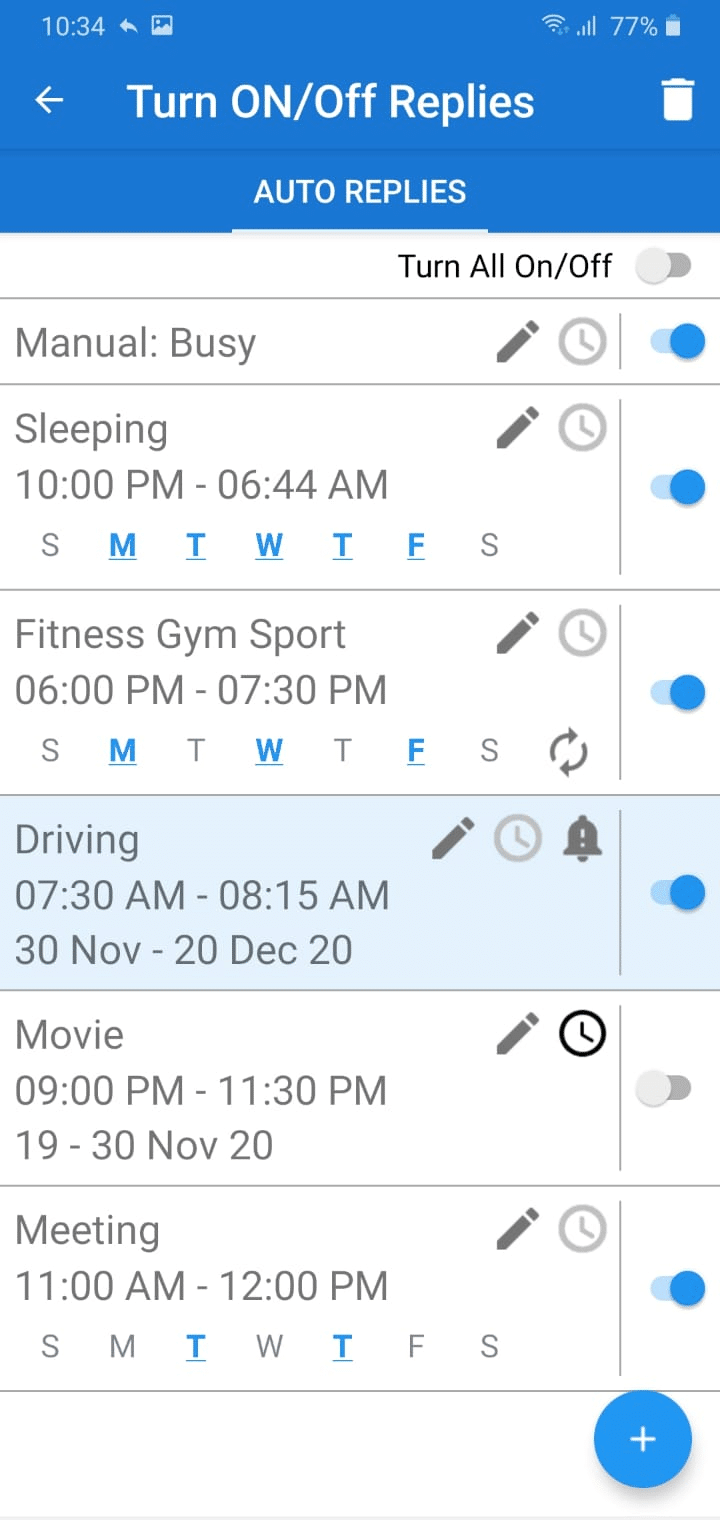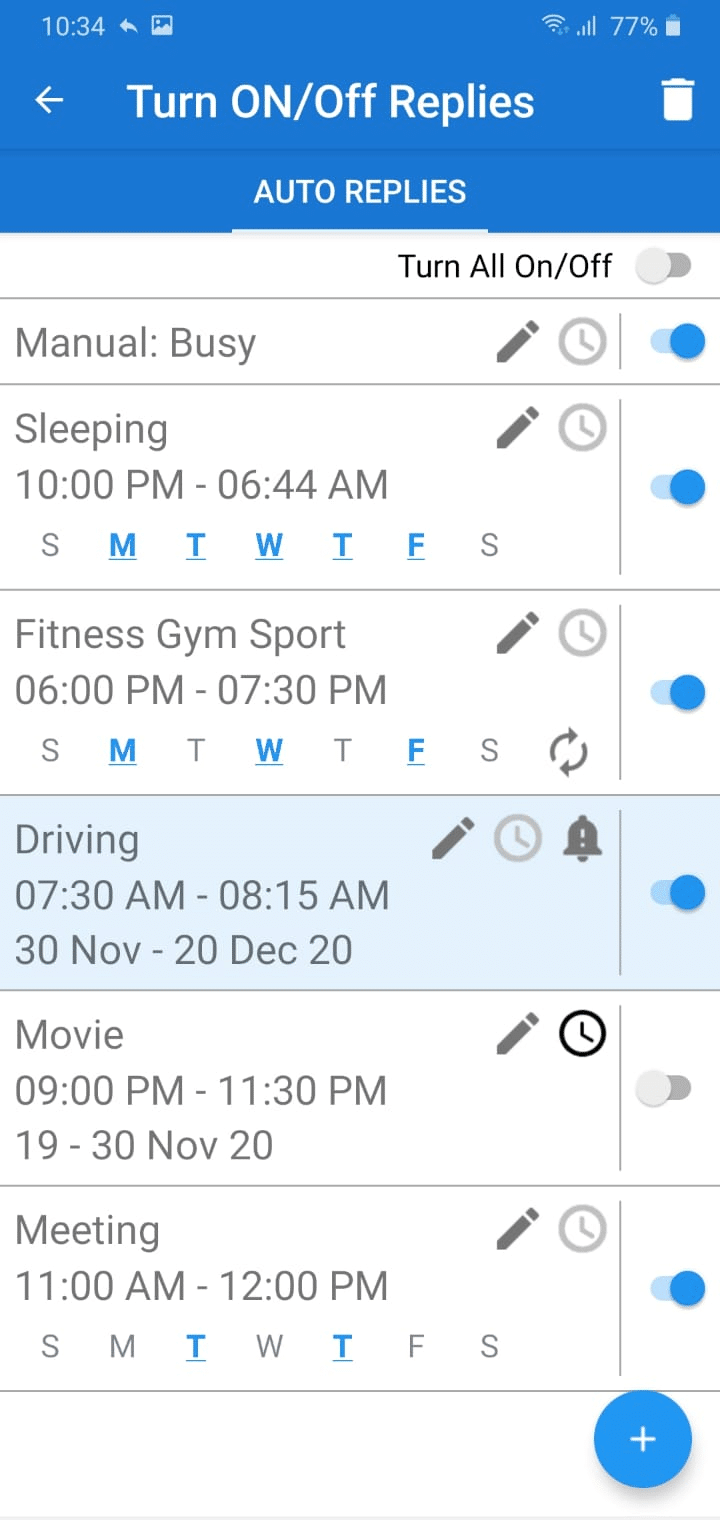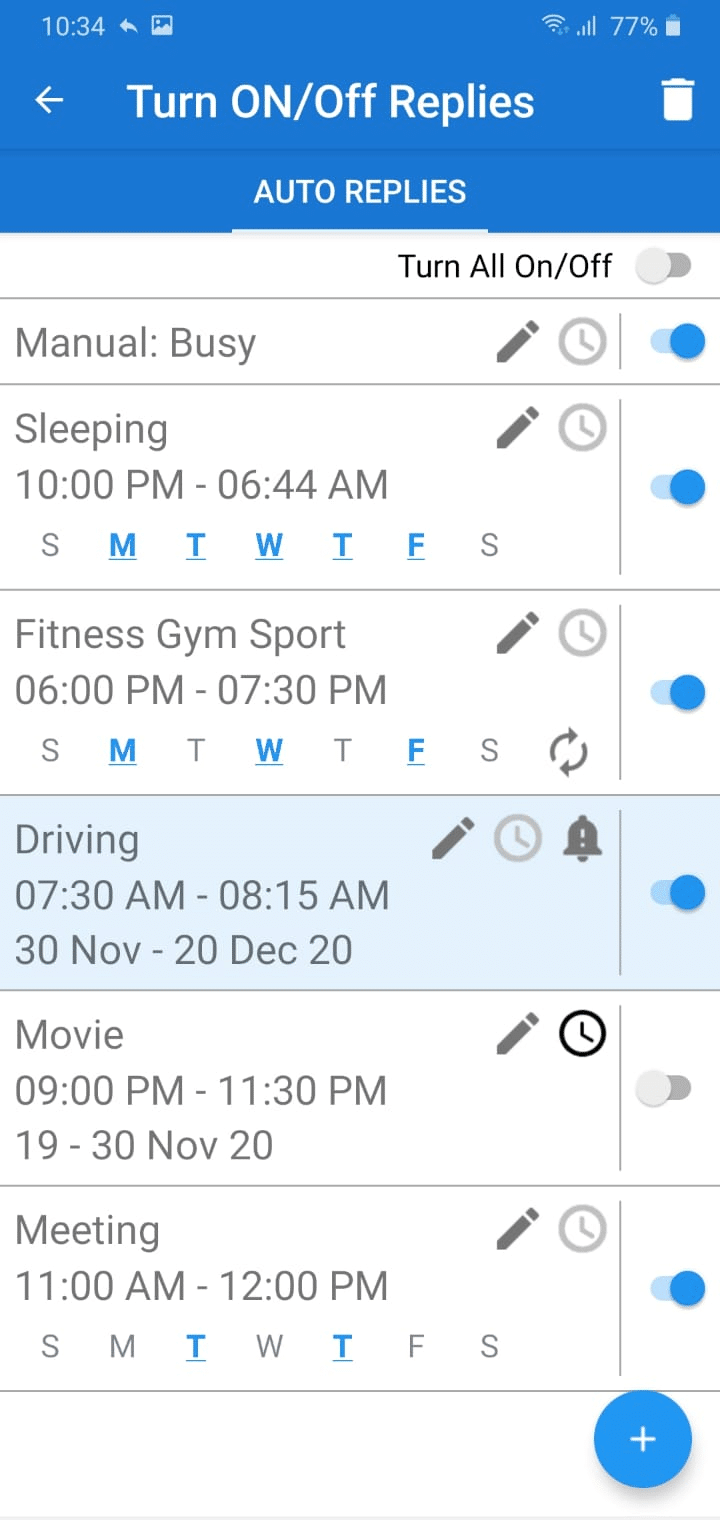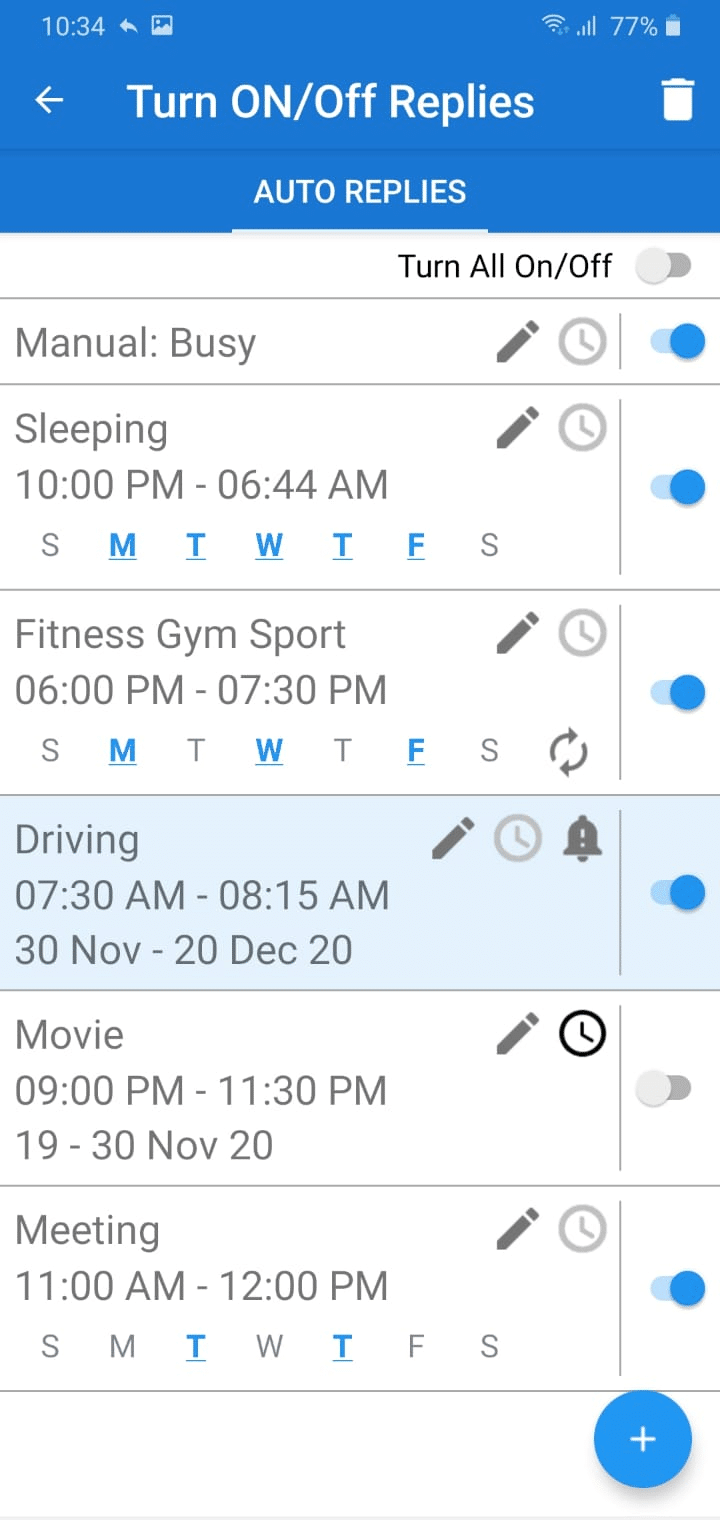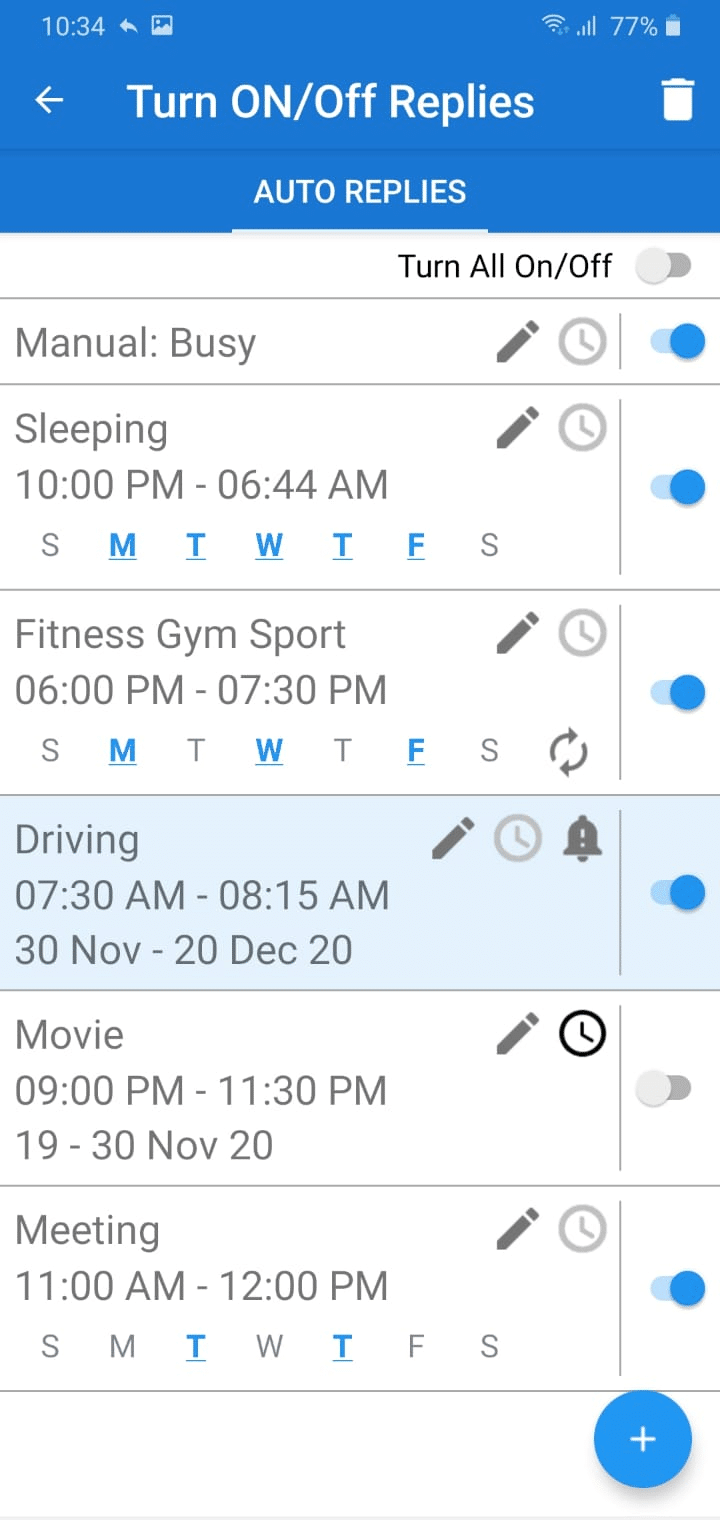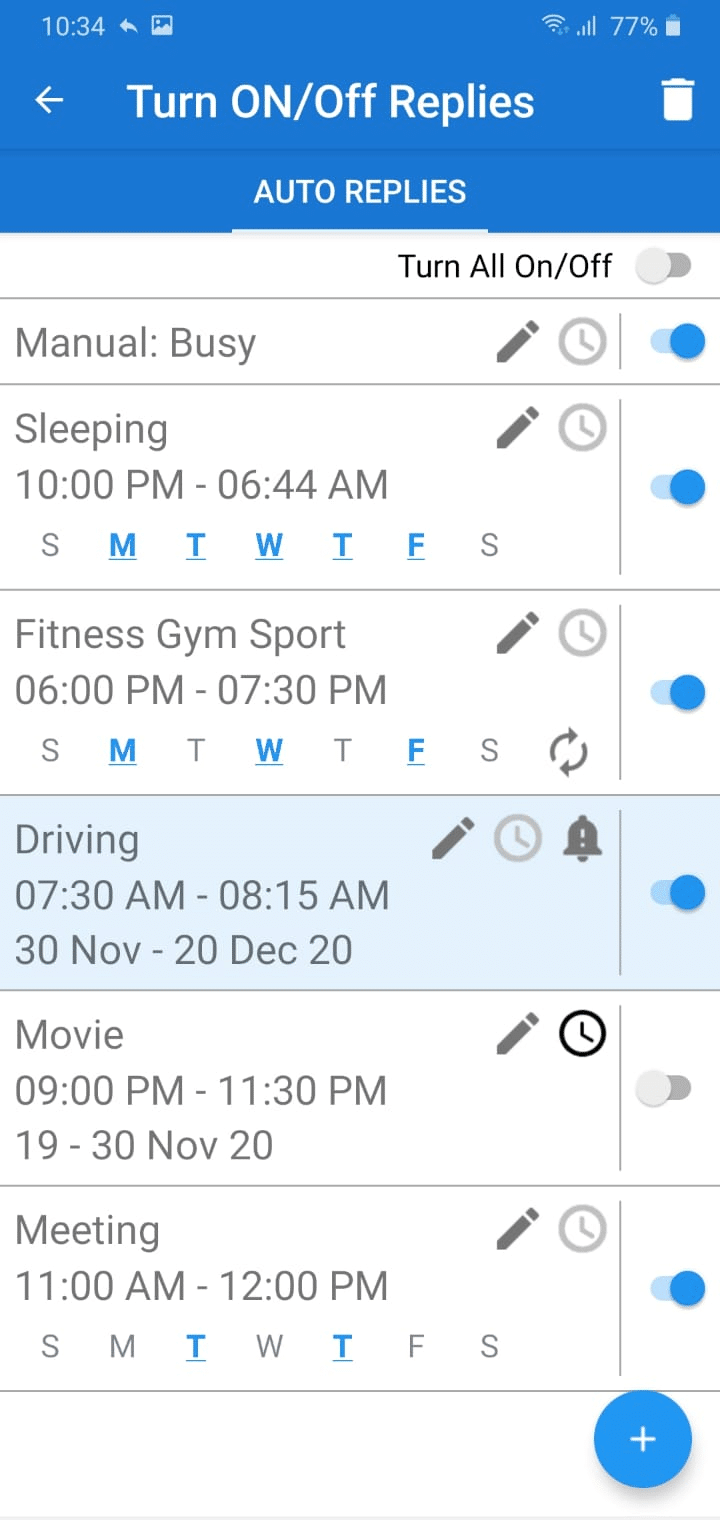 Any occasion when you are busy or away
Meetings without to be disturbed
Quiet evenings – no calls / texts
Calm Vacations / Holidays
Released in 2014 – 7 years – 500 000+ downloads

reply to Missed Calls

reply to Incoming Texts

reply to 10 Social messengers

50 + available Settings

I've gotta' say, this app works really well. I use it for my business phone while on vacation and it's awesome.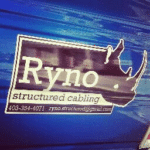 Ryan Dittmann
A little complicated, but does exactly what it says on the tin. Im using it for a specific targeted response for one contact 24/7, and it works precisely as i need. Definitely on my tool belt!

Brett Brennan
This (I would have to assume for most people) is one of those rare 'must-have' apps. And because it's a one time purchase, it's easily worth 5 times the price.

Todd Warden
Really helpful and much needed in my line of work
Found an SMS Auto reply app that actually works on Android 9.
LATEST NEWS
Here is a complete guide to an out of office message in 2021, one of the first things you want to take care of when going out of the office (to set an autoresponder). How […]
Safe Driving + Auto SMS – auto reply text message to incoming sms once you are driving. Save your money, health and life. Driving android app for secure driving! If you really need to attend to incoming messages, TTS – Text to speech service for incoming messages included and will read them to you, so you don't have to take your eyes off the road. Auto reply with text while driving for android phones
40% of all American teens say they have been in a car when the driver used a cell phone in a way that put people in danger, according to Federal Communications Commission. Text messaging creates a crash risk 23 times worse than driving while not distracted.
"Sleep Deeply" – Android Silent Mode and Sleeping time Scheduler will silence your phone automatically when you go to sleep and send silent text auto reply message to incoming sms once you are sleeping. Simply schedule your sleep hours when you don't want to be disturbed.
Sleep plays a vital role in good health and well-being throughout your life. Getting enough quality sleep at the right times can help protect your mental health, physical health, quality of life, and safety. Sleep helps your brain work properly. Studies show that a good night's sleep improves learning.
Smartest way to Market in 2021
Being able to specify keyword triggers that give customers instant information that takes seconds to set up and implement, is one of the most exciting advances of mobile small business sms marketing strategy.
Auto Reply SMS Marketing Campaigns are Fully Automated
Text back the information that users have requested – 98% of all SMS are opened versus 22% of emails and 100% read!
A LINK TO A RESERVATION PAGE
A LINK TO A PRODUCT PAGE
LINKS TO PROMO VIDEOS
DOWNLOAD URLS
[/vc_column]