Effective Bundle of SMS/Call Auto Reply App with Keyword based Marketing Autoresponder
Combining a regular SMS Auto Reply app with a Keyword Based Marketing Autoresponder can dramatically improve your company's communication.
Reply to MISSED CALLS and INCOMING SMS and place at the end of your standard "not available" message, a list of keywords users can send you and get auto reply with requested info, like
open hours,
price list,
product info,
directions
much more
For example
We are busy right now, will back to you later. Meanwhile you can send
#list – to get a list of our services
#demo – to get a link to the demo
#promo – to get a promo code
#map – to get our location
#product – to get a list of products
#video – to get a video of….
etc
At the end of every reply message place additional keywords to build a "chain"
For example
Keyword: #demo
Message: Tap the Link and get the requested Demo, Send
#promo – to get a promo code
#video – to get a video of….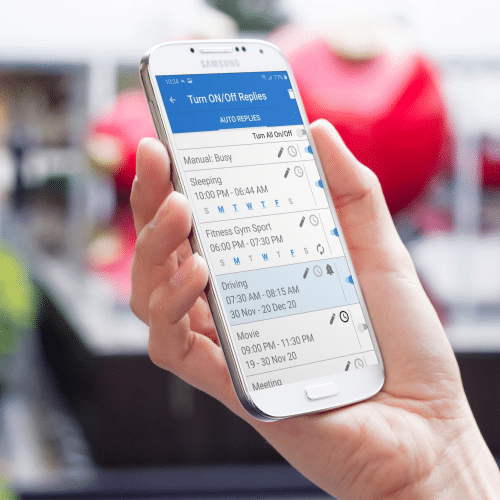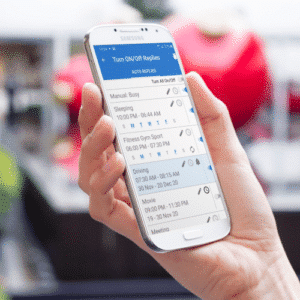 SMS / Call Auto Reply App – auto reply with SMS or MMS to Missed Calls / Incoming Texts and more once you would prefer not to be disturbed
50 Possible Uses of Auto Reply Text Marketing
USER' CASE STUDIES and FEEDBACKS
RESCUE OPERATIONS
C911

CIVILIAN FIRST RESPONDERS USE CASE

We have implemented Keyword based Auto Reply to provide backup emergency response to requests for help in the event an operator is away from the device. SMS / Call Auto Reply App responds with a list of keywords to get an appropriate info, like rescue, help, emergency, flood, flooding, medical, 911 etc.

For example 2017 Hurricane Irma Operation – 30,000 people helped save many lives.

We have Keyword based Auto Reply running for WhatsApp and Google Voice. Tested both and they are operational!
PROPERTY MANAGER

USE CASE

"I'm on call 24 hours for emergencies. This means that people will call me for things that aren't emergencies and they have always expected me to answer the phone right away or return their texts.

SMS /Call Auto Reply app has allowed me to auto respond to them to let them know my normal working hours + list of keywords, instead of them feeling neglected or feeling like I wasn't able to be reached.

MOST OF THE COMMON QUESTIONS FOR MY PROPERTY ARE SET TO KEYWORDS THAT WILL SEND AUTO REPLIES TO ANSWER THEIR CONCERNS.

Keyword based Auto Reply App allows me to reply to keywords that will send them the needed rules for the building I manage.

I've been working in this industry for many years and these are the first months where I've been able to enjoy my time off duty. Thank you for this. I am asked about your programs at least once per month. And I am always willing to install it for people and teach them how to use it
SMALL
UNIVERSITY

USE CASE

Along with our online advertising, we also advertise in newspapers.

When people enquire about our courses by call or by text, they have the option to respond to us by way of texting our phone with a keyword. ie our security course, they will text us 'secure' we then set this as an auto response:

"Thanks for texting us about our security course. Reply 'INFO' if you would like us to send you more information on our Security course. Reply 'CALL' if you would like us to give you a call to chat about the course – TrainMe 0800-872-XXX

If they respond "INFO" we text back:

Thanks! Reply with your name, email or address and we will send you a copy of our course information.

If they respond "CALL" we respond:

Thanks! One of our team will call you soon.

We have about 20 different courses, so this app is perfect for us, and it's so easy to setup too!!