There are different types of apps running in the background on your phone – for example, your email app checking for new messages, Facebook app updating your news feed, even if you aren't actively using the app at the moment.
Same for Auto Reply Apps.
They are running in the background, "waiting" to incoming messages or ( missed calls available in our permission based Calls/ SMS Auto Reply App) or if they are scheduled to start in the future.
There are a couple of reasons why Auto Reply App turning off / stops working (usually app's icon disappear from the notification bar – see Notifications Status: Active / Waiting). Here are the main reasons
Deep Sleep Mode
Setting your apps to sleep will prevent them from running in the background
So, please add our app to "never sleeping apps" list.
Go to Settings -> Battery -> Background usage limits.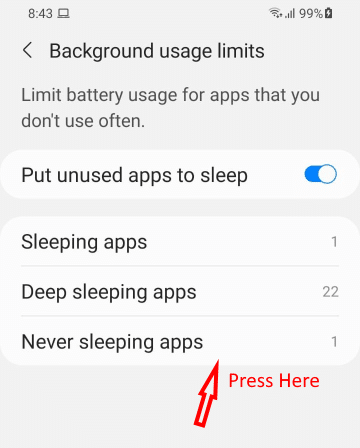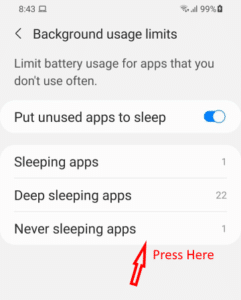 Add our app to the list by tapping the + sign, selecting an app, and then tapping Add.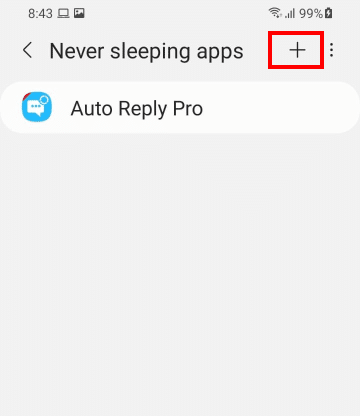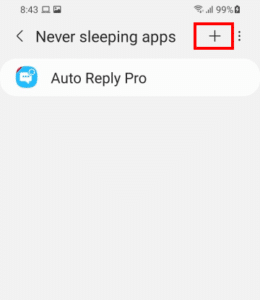 Battery Optimization Feature Optimizes Nearly Every App on Your Phone
Please check, that our app excluded from battery optimization
It works differently on different devices
SAMPLE 1
Allow background activity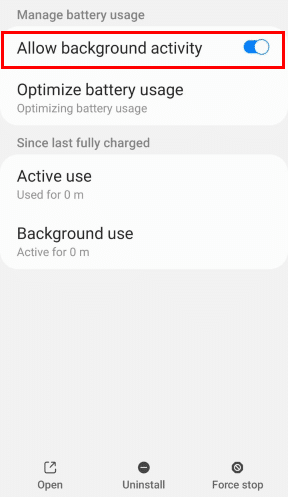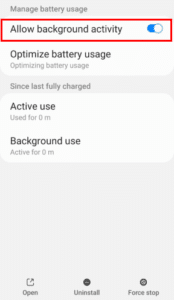 SAMPLE 2
Exclude from optimization
Follow step-by step Instruction
Power Saving Mode could stops the apps running in the background.
Remove our app from your power saving settings – do not limit apps