On the Mobile Device:
Slide Screens to the left.
Annotations appear under the phone frame
Add Contacts to "Do Not Reply List"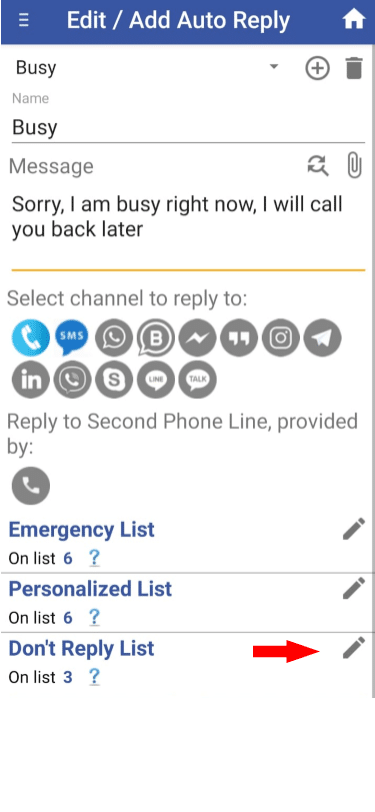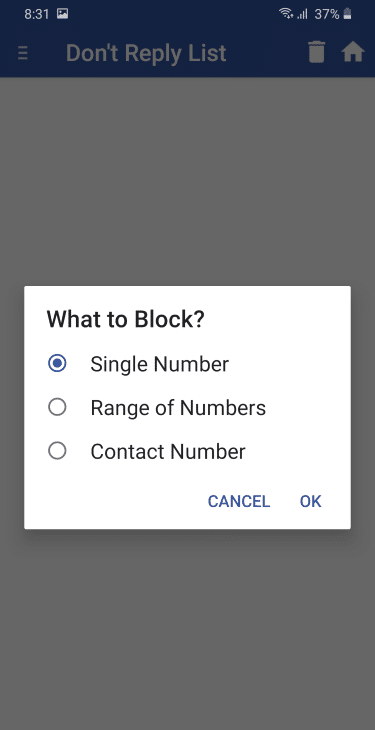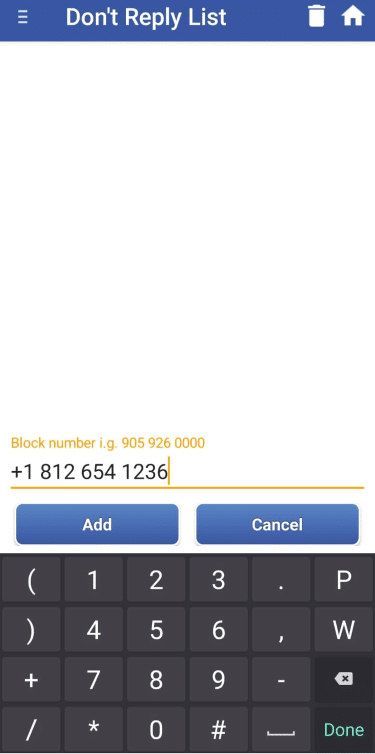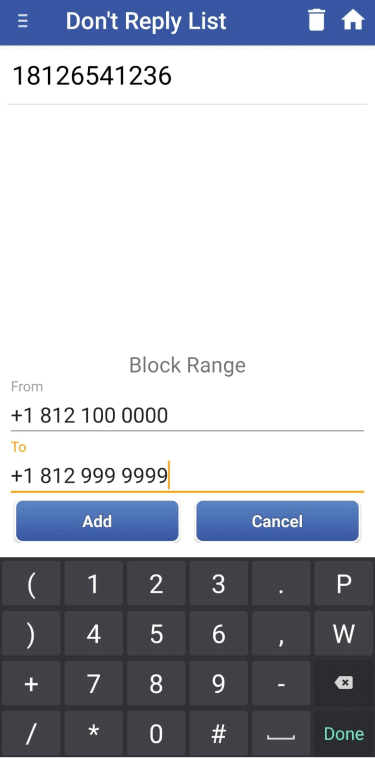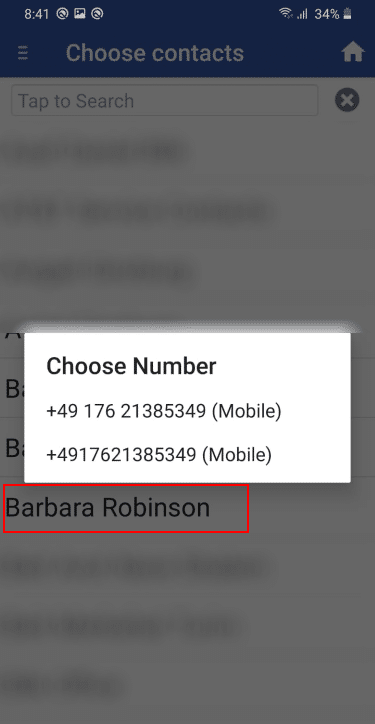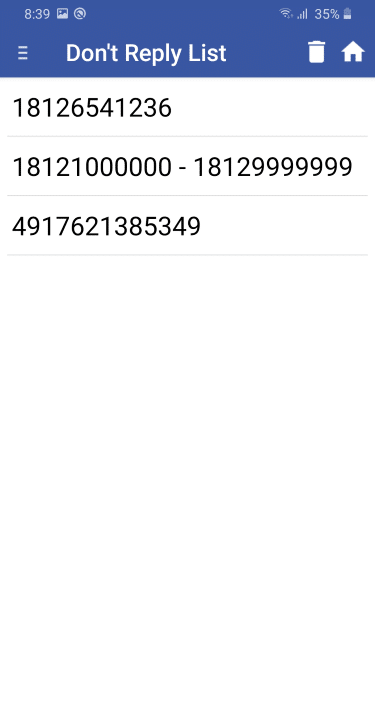 1. Edit Do Not Reply List
Tap Pencil icon to edit Do Not Reply List
2. Choose What to Block
Single Phone number, Range of Phone Numbers, Contact
3. Block Single number
Enter phone number include are code and country code
4. Add range of Numbers
The sample on the image will block al USA numbers from area code 812
5. Add Contact
Choose which Contact's phone number you would like to block
6. Blocked Numbers
Review all numbers on the "Do not reply list"
SEE ALSO
How to Personalize Auto Reply Message
Add Contacts to the "Emergency List"
Add Contacts to the "Do Not Reply List"
Add / Edit Contacts to the "Personalized List"
Reply To Personalized List Only