On the Mobile Device:
Slide Screens to the left.
Annotations appear under the phone frame
Attach Image / Video – MMS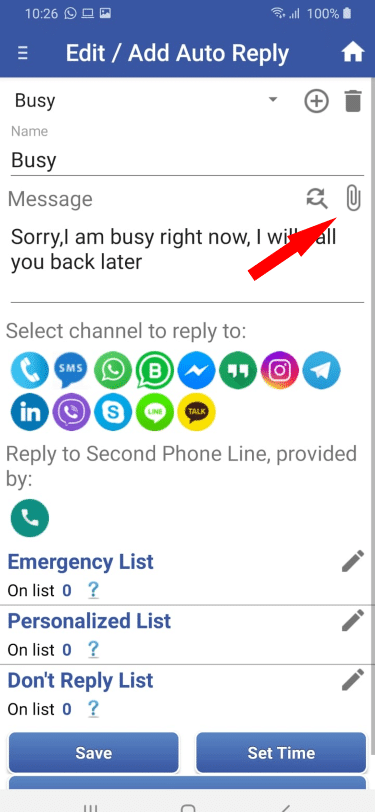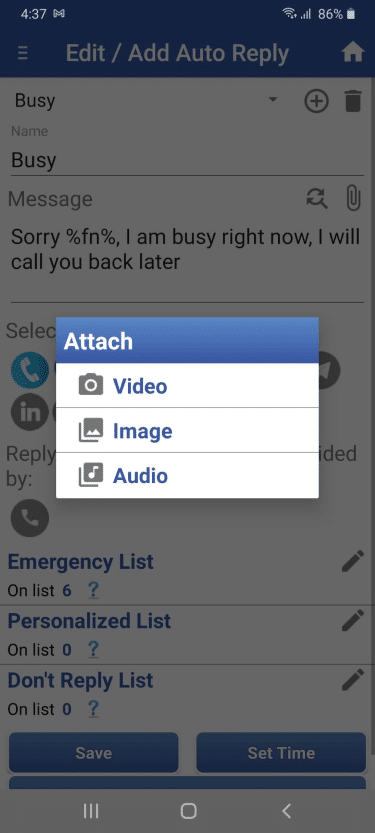 1. Add Attachment
Click on the clip icon to add image / video / or audio file to your message.(MMS)
2. Choose attachment Type
Ensure that your attachment size as small as possible.
SEE ALSO
How to Personalize Auto Reply Message
Add Contacts to the "Emergency List"
Add Contacts to the "Do Not Reply List"
Add / Edit Contacts to the "Personalized List"
Reply To Personalized List Only