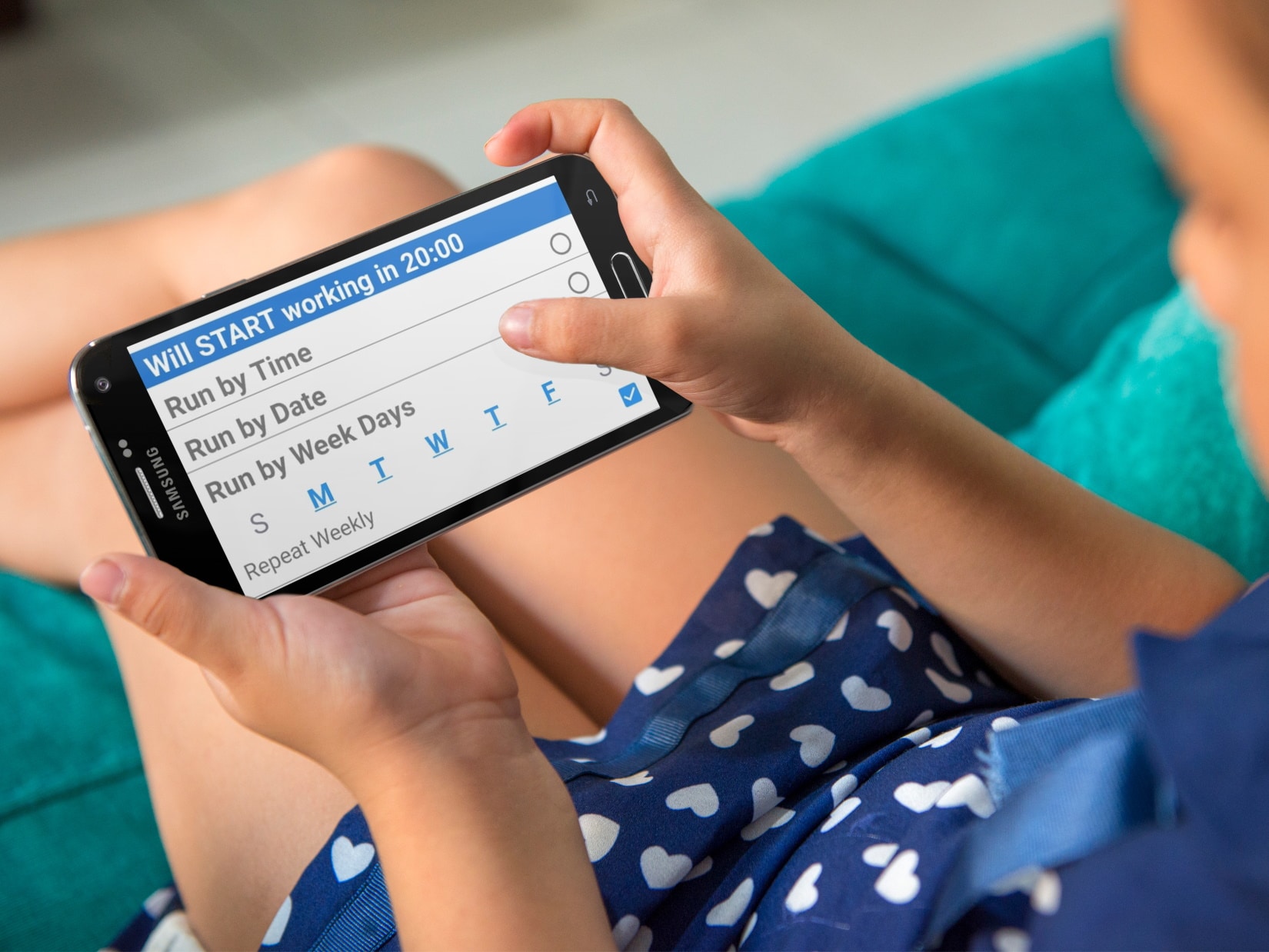 "Sleep Deeply" – Silent Mode and Sleeping time Scheduler app will silence your phone automatically when you go to sleep and send silent text auto reply message to incoming sms once you are sleeping. Simply schedule your sleep hours when you don't want to be disturbed.
Sleep plays a vital role in good health and well-being throughout your life. Getting enough quality sleep at the right times can help protect your mental health, physical health, quality of life, and safety. Sleep helps your brain work properly. Studies show that a good night's sleep improves learning.
Health Benefits of Relax and good Sleeping
★ Improve memory
★ More creativity
★ Sharpen attention
★ Have a healthy weight
★ Lower stress
★ Avoid accidents
★ Steer clear of depression


The way you feel while you're awake depends on what happens while you're sleeping.
Download our Sleeping Guard – Silent Mode and Sleeping time Scheduler app that ensures you won't be disturbed during your sleeping hours when you relax and sleep.
✔ Set different sleep time ranges – android silent mode at night auto reply texts
✔ Each slleping, do not disturb auto reply have its own settings
✔ Sleeping time scheduler by time, week days, dates
✔ Manual status – set default android sleep mode and turn it on/off manually
✔ Customize a reply message: "Please let me sleep, will call you later" or just "Sleeping,do not disturb"
✔ Personalized list – people whom you want to auto reply with personalized message during your deep sleep
✔ Don't Auto Reply list – a list of people whose sms, you won't reply to
✔ Auto reply to sms only of your contacts
✔ Auto reply to sms only of non-contacts
✔ Text auto reply to sms messages only
✔ Set ringer mode to silent during sleeping mode
✔ Send only one sms response to the same contact during auto reply mode
✔ Archive of sent text messages
✔ Info widget
Also in Android Silent Mode and Sleeping time Scheduler
✔ ADS – FREE
✔ TTS – Text to speech service for incoming messages
✔ Manual status – set default status and turn it on/off manually
✔ One Touch ON / OFF for silent mode sms auto reply
✔ Set the sleep cycle alarm clock with a single touch for the end of the status
✔ Auto Reply to Signal messages
✔ Auto Reply to WhatsApp messages
✔ Auto Reply to Discord messages
✔ Auto Reply to WhatsApp Business messages
✔ Auto Reply to Facebook messages
✔ AutoResponder for Telegram messages
✔ AutoResponder for Instagram messages
✔ AutoResponder for LinkedIn messages
✔ AutoResponder for Viber messages
✔ AutoResponder for Skype messages
✔ Customize auto reply messages
✔ You can send automatic reply using WhatsApp native emoji set
I 🚶 out, will 📞you back at 🕒
RELATED READING